The Information Panel is a great way to get information about your files and folders. The Information Panel allows you to see file and folder sizes, add and see tags, edit and see comments, and notes, all in a centralized location.
1. Log in to your account.
2. Select the arrow on the right-hand side of the screen


3. This brings up your Information Panel 4. To display a file or folder's information simply select it from the left side.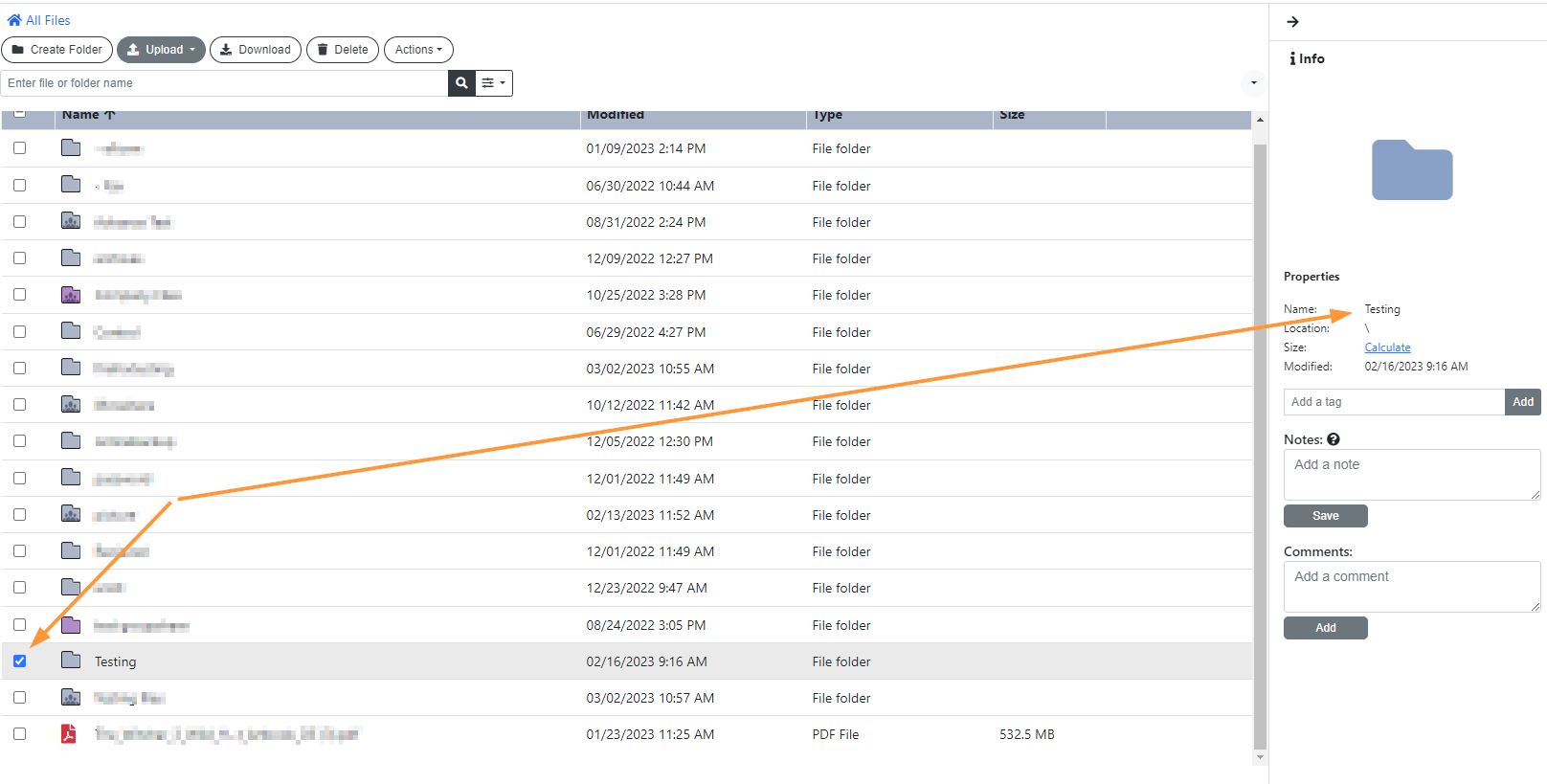 1. My Profile-Allows you to check your account's status, username, account type, storage, and more!
2. Help panel- The help panel is a quick and easy way to get technical assistance via Help articles or the creation of a support ticket, which will get sent to one of our support team.
3. Calculate- With this feature, you can quickly see the sizes of your files and folders.
4. Tags- Allows you to put in keywords that make it easier to locate your data.
5. Notes- Allows you to notate the files with any information that you like.
6. Comments: A great way to interact with other users who view the files.
Still, Have Questions?
If you need help or have additional questions please contact us.