Step-by-Step Instructions: Changing Your Password
Whether for security reasons or easier access, it's fast and easy to change your password. You will need to know your current password in order to login, and after that, it's as simple as a few clicks. Just follow the steps below!
Let's Get Started:
Note: It's important to choose a strong password. FilesAnywhere recommends you select a password that contains seven or more alphanumeric characters, including at least one number. If you need more password security, consider a Private Site.
1. Log into your FilesAnywhere account
2. Click your account name in the top right and choose Profile/Account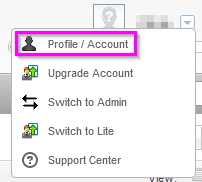 3. Choose Password on the left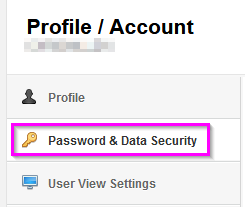 4. Enter your old password
5. Enter you new password and confirm
6. Click Save Changes
Important Information About Password Changes
Passwords are case sensitive.
If you logout of your FilesAnywhere session immediately after a password change, please allow a few moments for the system to apply the new password. If you have any problems logging in with your new password, please contact us.
For security purposes, never give out your password and change your password at least every 90 days.
FilesAnywhere Private Sites offer administrators the ability to set additional password requirements. If you're using a Web Advanced account or a Workgroup plan and would like advanced password features, contact us to find out more about a Private Site today!
Still Have Questions?
If you need help or have additional questions, please contact us.
Updated by Kym W.