In order to sign up for an Enterprise or Professional plan, please follow the provided instructions below.
Both the Professional and Enterprise plans are custom fit to each of our clients.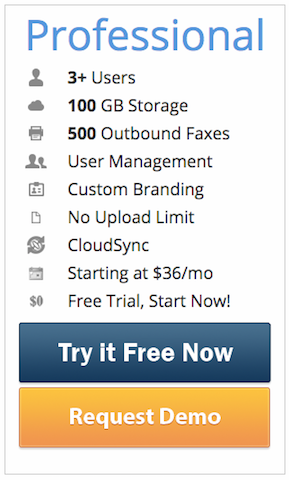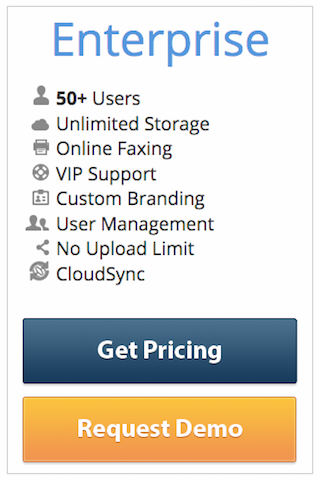 1. If you are wanting to jump right into a Professional account, click on the Try it Free Now button and fill out the account creation form.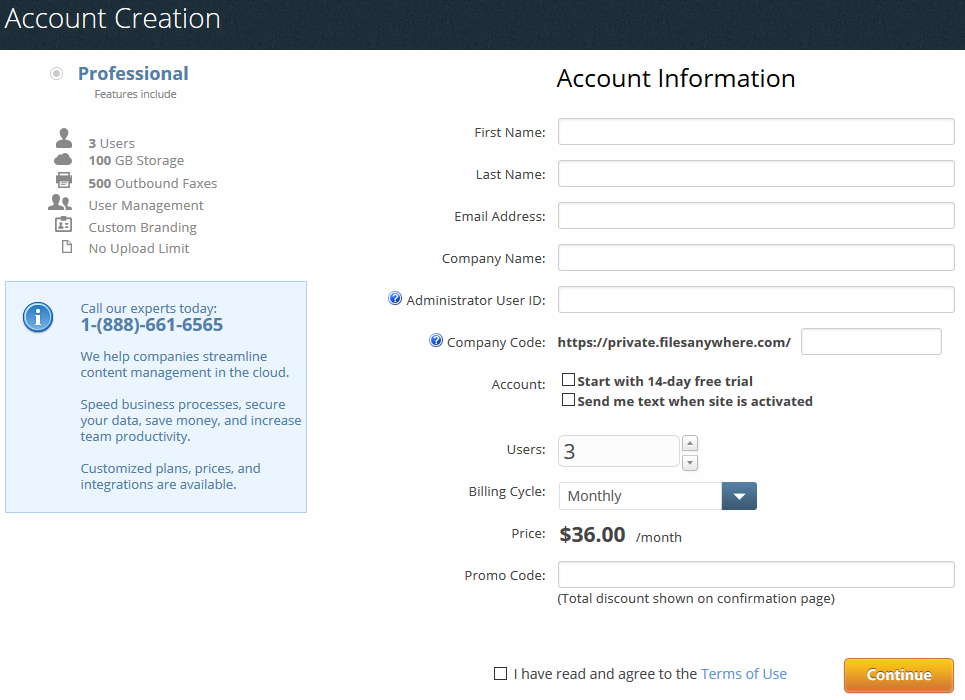 2. However, if you wish to have a demo for either plan, please click on the Request Demo button respectively.
3. If you want to get pricing on Enterprise plans, click on the Get Pricing button.
 
4. If you are choosing to request pricing or a demo, fill out the respective form that is displayed.
Note: The asterisk (*) denotes a required field.
Sample demo request form.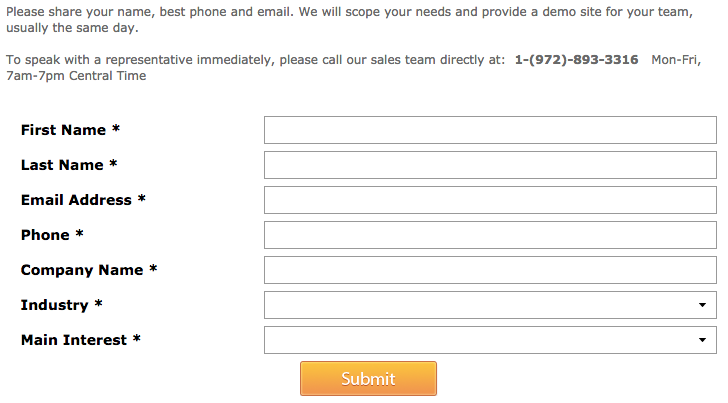 Sample Pricing Request form.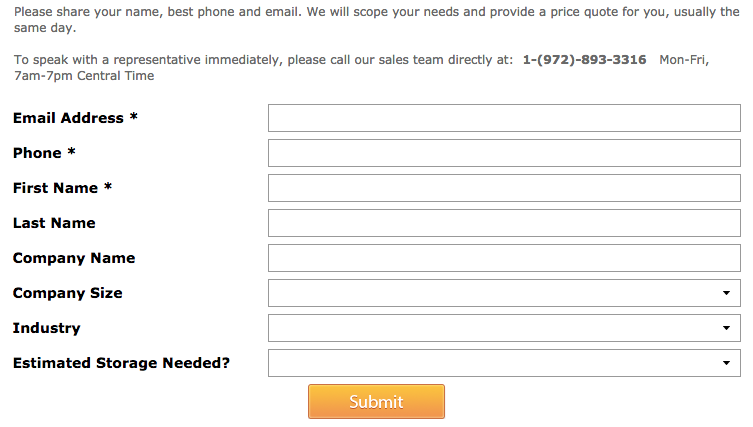 5. Now that you have completed your form, a thank you message will display and a sales representative will contact you within twenty four hours.
If you have further questions, please feel free to contact us and we will be happy to assist you.