Security
Manage security settings like setting up passwords to open the workflow link for creating a ticket, setting up an expiration date beyond which the workflow link for creating a ticket will not be accessible to users, graphical signature of the user, etc.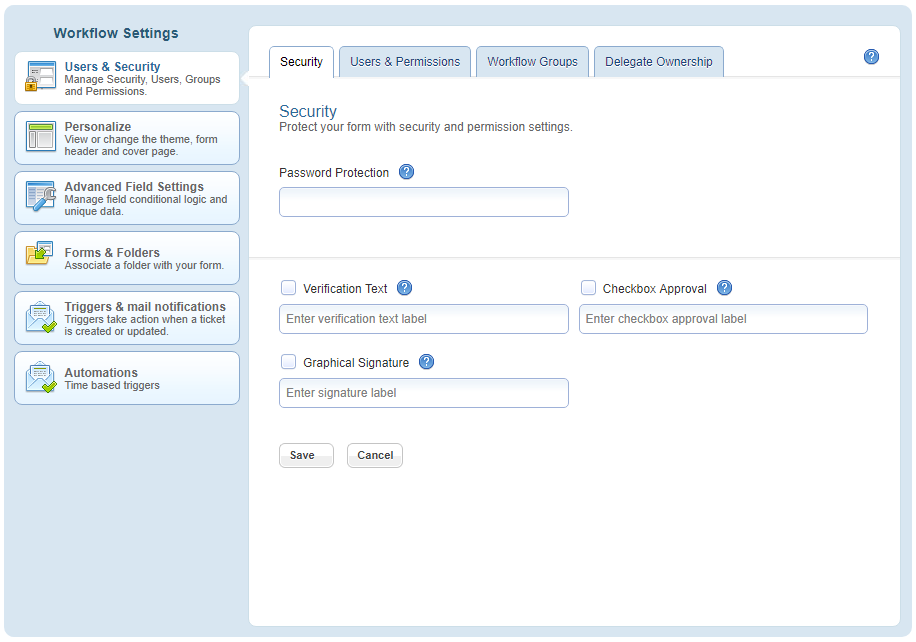 Users & Permissions
You can type in the username or select the users with whom you want to share the workflow or the workflow link for creating a ticket. Select the permission to be assigned to the selected user and click on the Add User button.
You can check the checkbox "Restrict ticket view" to restrict the ticket view to only those tickets that are either created by or assigned to the user, or, the user has participated at any step of the ticket life cycle.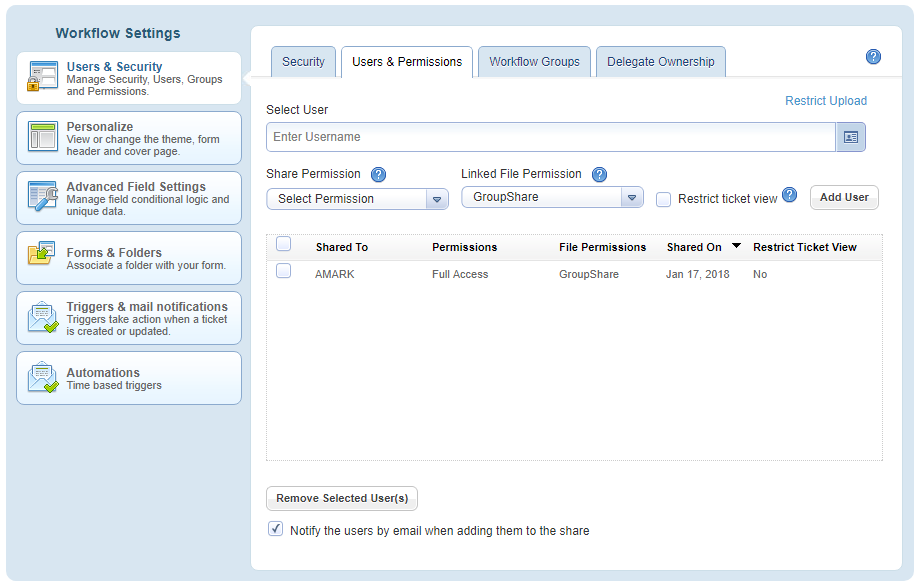 If the "Notify the users by email when adding them to the share" checkbox at the bottom is checked, any users added to the workflow share will get notified by email about the workflow, or the workflow link for creating a ticket, being shared to them.
You can unshare the workflow by checking the checkbox to the left against that user and clicking on the Remove Selected User button.
Workflow Groups
You can create groups like Administrator, Manager, etc. and add users to the groups. These users and groups will be auto populated in the Assigned To field on the workflow.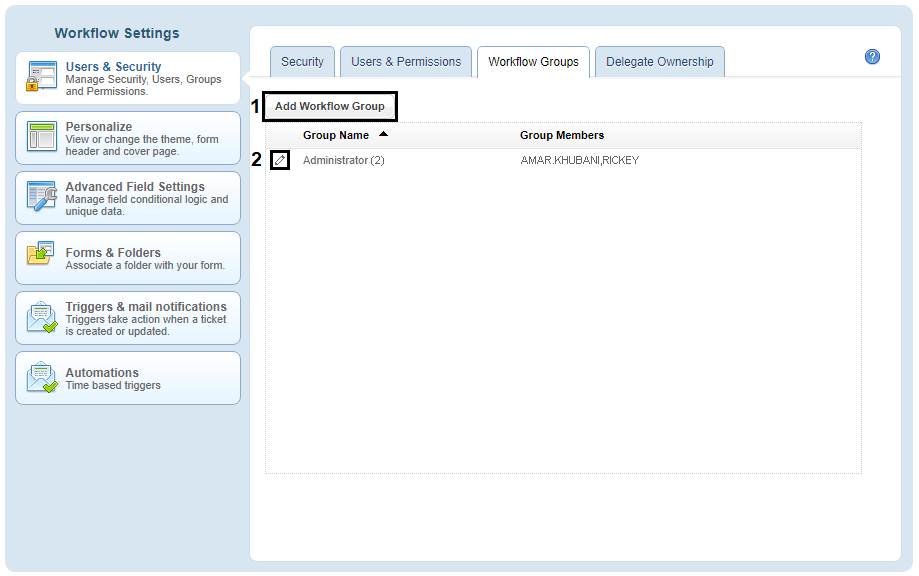 1. Click on the Add Workflow Group button to add a new group.
2. Click on the pencil icon at the left of the Group Name to edit or delete an existing workflow group.
Delegate Ownership
Workflow ownership delegation is a very strong feature that enables you to delegate the responsibility of the workflow administration to another user in your account. This is useful for routing the unassigned tickets to other users, since, the tickets whose assignee is not recognised by the system get added to the workflow owner's queue. If you are workflow owner and will be out of office for sometime, you can delegate the ownership of the workflow to another user to take care of such tickets.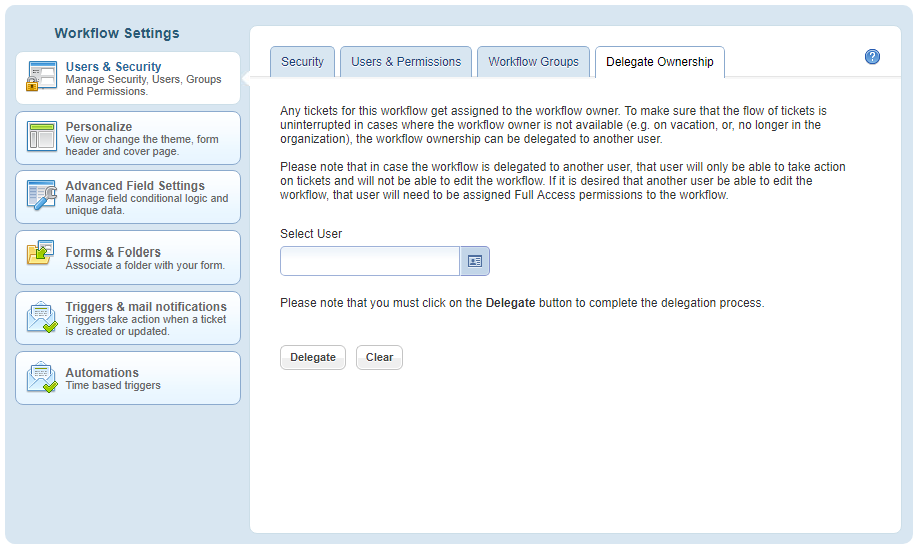 You can type in the username or select a user using the dialog box and then click on the Delegate button to delegate the workflow ownership to another user.
To revoke the delegation just click the Clear button.
Still Have Questions?
If you have further questions, please feel free to contact us and we will be happy to assist you.