Within your admin console, admins have the ability to impersonate users without needing to reset or know their passwords. To do so, follow the steps below.
Note: All Admin and impersonate activity is logged within the system.
1) Log into the admin console
2) Navigate to the User Grid

3) Find the user you wish to impersonate and click on the Cogwheel on the right for More Options.

4) Select Impersonate from the menu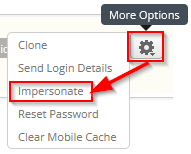 5) On the impersonate screen, your admin login user id and the user you want to impersonate will be auto-populated. (they are not populated for the purposes of this screenshot)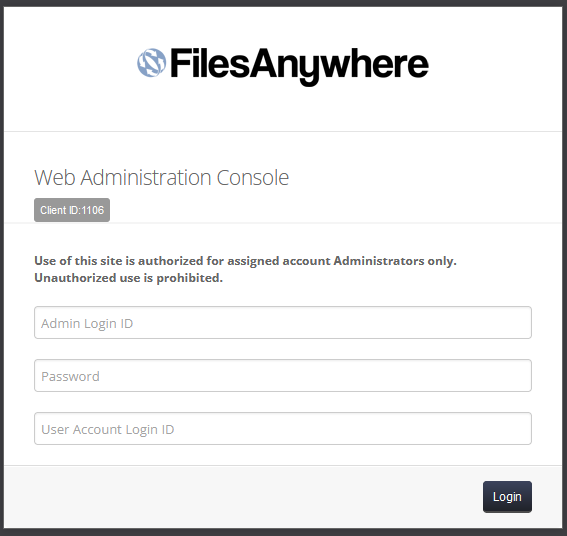 6) Enter your admin password in the password field and then press the Login button to access the user's account.
Still Have Questions?
If you need help or have additional questions, please contact us.